Bio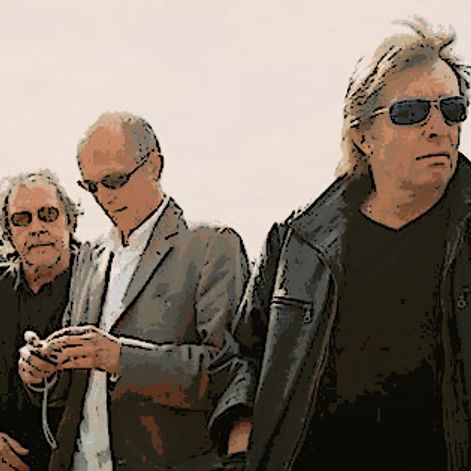 Welshmans Hill
WMH
 We are living in very strange times - especially for the entertainment industry. The recent lockdowns have encouraged artists to get back to their roots. Though collaborations  for bands  have proved challenging, musically, these are exciting times. It is the distinctive artists that will connect and stand out.
Acts that have made unique-sounding recordings do not fit the mainstream, but it is this very uniqueness that connects them with an audience who want something original, honest and fresh. That's where the unique sound of WMH comes to the fore.
From the consise electic pop of Wayoh and Pressure, to the sublime solemnity of Sunset in the Morning and Need You Tonight, WMH's body of work has something for everyone -  a body of work that will leave the listener somewhere other than where it found them.
WMH have an established song writing, producing and performing relationship dating back many years, and have followed various musical paths around the Globe. Born in Birmingham, England, they all now reside in and around Sutton Coldfield in the West Midlands.
WMH are Phil Hatton, Phil Ridden ans Steven Turner.
PHIL HATTON
Tom Petty, Jeff Lynne, George Harrison, Roy Orbison, Phil has sung with all these artists. As a friend and PA to Jeff for more than 30 years, ( there's a song on Jeff's new album about him ), he worked on George Harrison's Cloud 9, Paul McCarttney's Flaming Pie and The Travelling Wilbury's recordings.
PHIL RIDDEN
Phil played drums dor Brian Connelly's Sweet for many years, touring extensively. He performed with renowned Ziggy Stardust tribute Jean Genie, various other bands and recently worked with Tony Iommi. He has appeared on live TV and many festivals including Rock on the Rock in Gibraltar.
STEVE TURNER
Multi-instrumentalist, he played guitar with Phil in BC's Sweet on many world tours, including Scandinavia, East and West Europe, Dubai and Australia. He recorded albums with Blackfoot Sue, Outside Edge and The Luckees. Like Phil he has recorded and released material worldwide.
welshmanshill.com
wmhmusic@gmail.com